Ready kits for 3G, 4G (LTE) Internet connection
3G / 4G / LTE Internet enhancement kit for summer cottage or country house.
We have prepared for you sets of equipment for amplifying 3G / 4G signal, which is a ready-made solution for connecting 3G or 4G (LTE) Internet in the country house or cottage.
The installation kit is very simple. You only need to point the antenna to the base station of the cellular operator and to fix it, connect the antenna wire to the router with a SIM card and enjoy stable access to the Internet via Wi-Fi.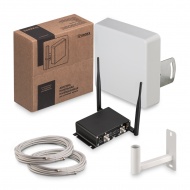 Set 3G/4G Internet KSS15-3G/4G-MR MIMO
The kit includes panel 3G/4G MIMO antenna with 15 dB gain and WiFi router with built-in 3G / 4G modem.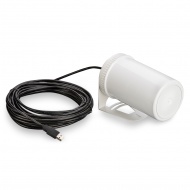 KSS-POT-E MIMO kit for installation of 3G / 4G MPCI modem in a satellite dish
The modem is not included in kit
Supports LTE1800, UMTS2100, LTE2600
USB-extension 10 meters
Built-in voltage stabilizer for reliable modem operation