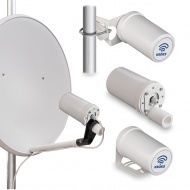 Router Kroks Rt-Pot sHw with modem Huawei E3372, built-in antenna
For installation in offset dish, on a mast, on the wall or on the window sill.
Built-in 2.4 GHz Wi-Fi antennas.
Speed 4G up to 70 Mbit/s, 3G up to 35 Mbit/s
Power DC 24 V via twisted-pair.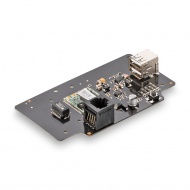 For installation in hermetic box. Power supply from 7 to 24V, passive PoE. Built-in 2.4GHz 802.11n WiFi module.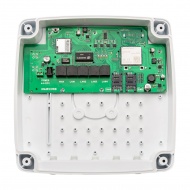 Rt-Ubx mQw EC 4PoE-48 DS router for video surveillance systems
Hermetic enclosure kit for connecting 4 IP cameras
Built-in router with Quectel EC25-EC modem
3G speed up to 40 Mbps, 4G up to 150 Mbps